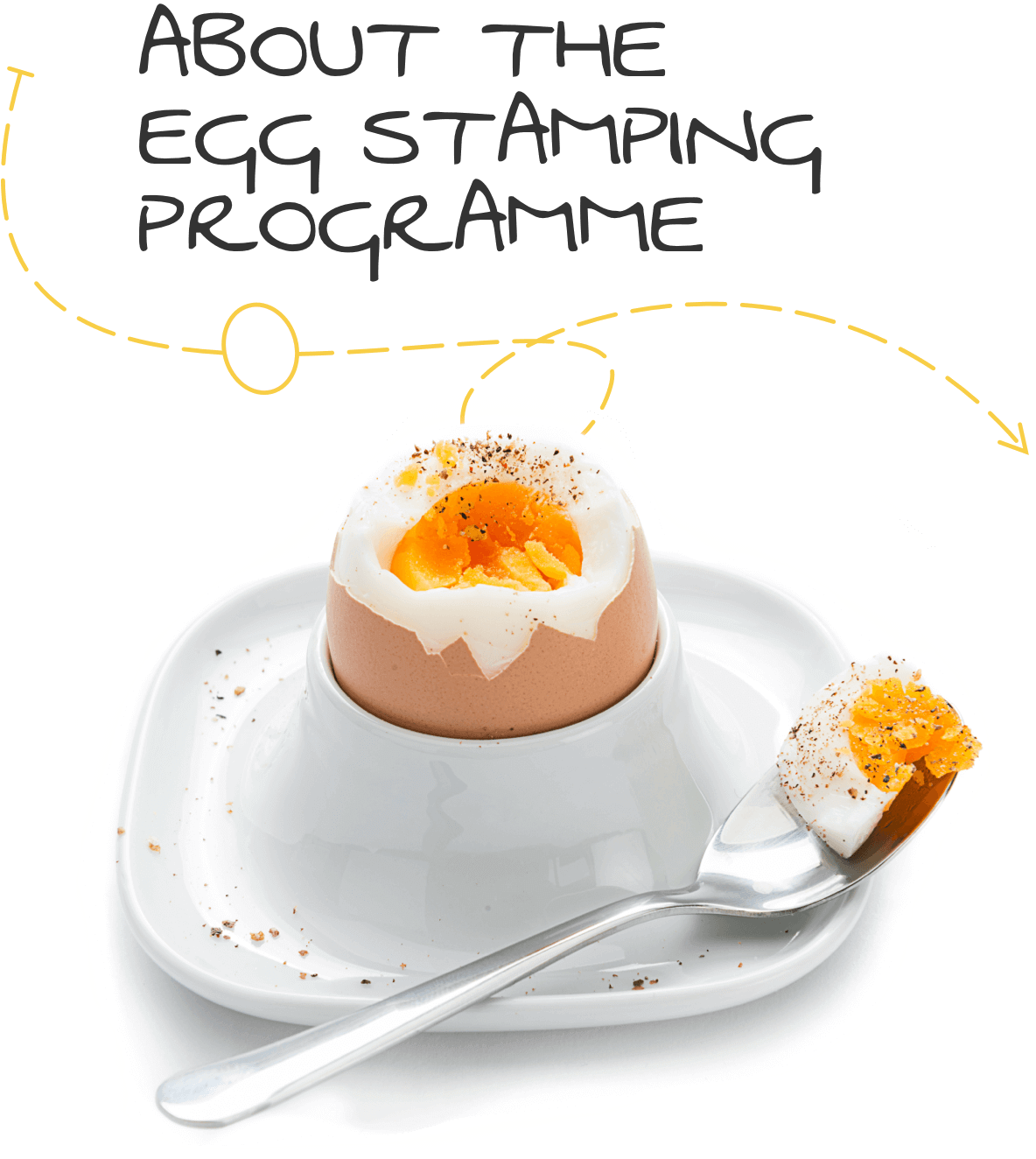 Your egg
SISOO

is from:

Farm:

Happy Farms

Location:

Ohario Valley, Wellington

Production type:

Free-Range

Trace another egg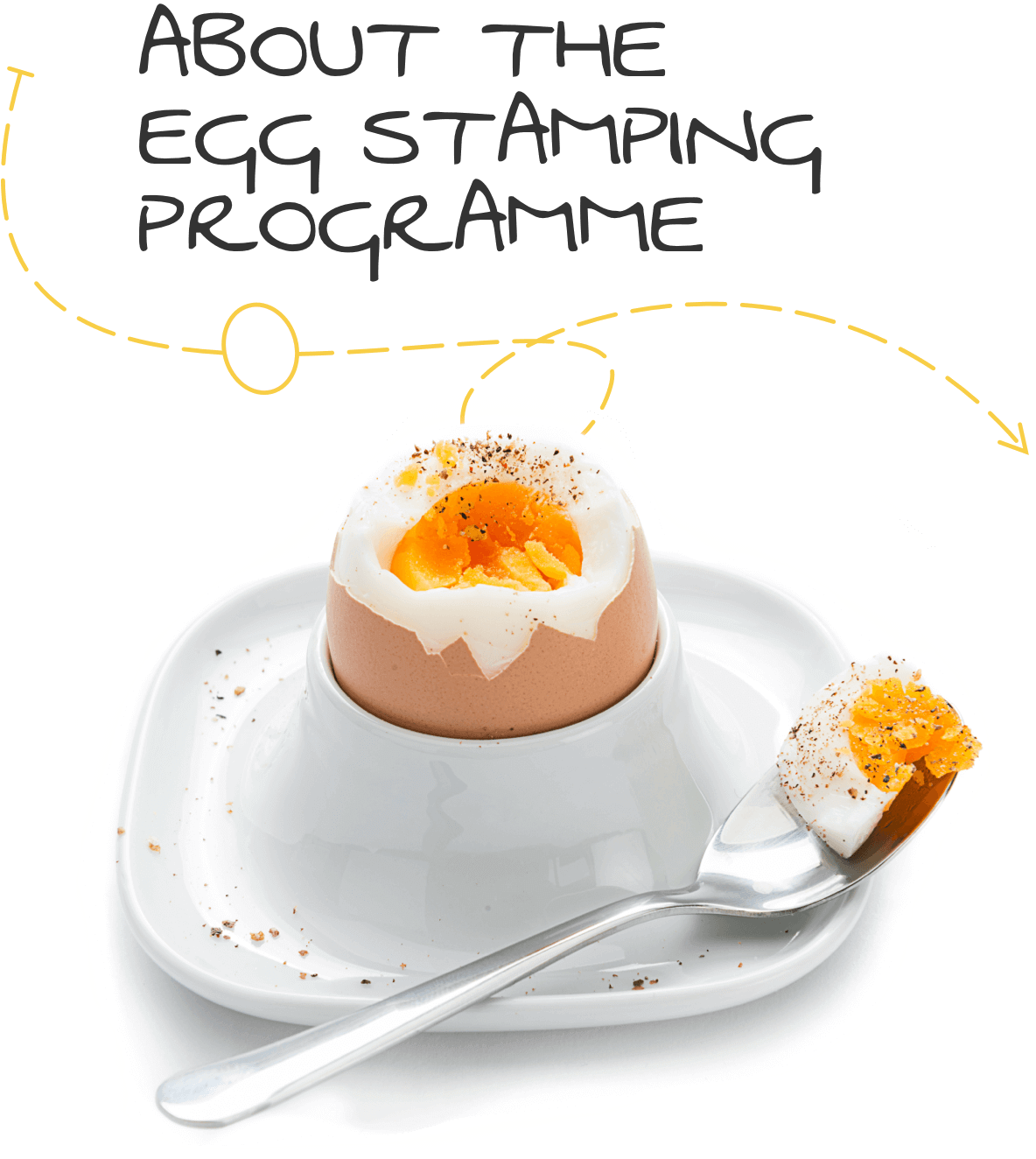 Trace My Egg makes it easier to trace which farm your eggs have come from by using a 5-digit code that is 'stamped' onto each egg.
The egg stamp shows the production farming method and the farm that the egg has come from which can be identified by their unique individual code.
All farms in the Trace My Egg programme are independently audited annually by a third party and they also agree to random audits as part of the programme's ongoing integrity and verification system.
Enter the 5-digit egg stamp code. here. e.g. FR123